Support Us
We are a non-profit women's organization of women who love to sing, dance and perform for others. We are part of Sweet Adelines International, an organization of over 23,000 women singers from all over the world. Canadian Showtime Chorus members represent many different cultures, ages and are from all walks of life. We are a true Canadian Mosaic, a strong team that has become a vibrant part of the National Capital Arts Community. 
Fundraisers allow Canadian Showtime Chorus to earn extra income for operational expenses such as rehearsal facilities, the purchasing of music, education programs, costumes and more. Member fees and ticket sales cover some of these costs with fundraisers and donations making up the difference.
Donate
We are grateful to all our fans, family and friends for their ongoing support. It is easy to donate to our ongoing music program. Just click on the button below to donate to our Chorus through FlipGive. 
Many thanks! We can't wait to sing for you again.

Corporate Partnerships
Corporate partnerships are vital to sustaining Canadian Showtime Chorus as a valuable asset for the National Capital Region. They allow us to maintain financial stability throughout the year.
We gratefully accept donations or grants. Your help allows us to learn and grow to be the very best. It also enables you to join us in giving back to the community. Past and present corporate sponsors include:
City of Ottawa

Eastside Mario's (Bells Corners)

Nav Canada

Shopper's Drugmart – SDM 1325

Sing Canada

Sens Foundation
Looking to take your next corporate event to the next level where entertainment is concerned?  "Looking to increase your fundraising dollars for your next large scale gala event?  We can help do just that.  Partner with Canadian Showtime Chorus and see how we can thrill your audience and make your next event truly memorable."  ASK US HOW 
Corporate sponsors receive advertising space in our performance programs, show tickets, CSC website placement and music to name a few benefits of Corporate Sponsorship. 
Shows and Performances
Watch our website for news of upcoming events or email the chorus to become part of our "Upcoming Events" list
Fundscrip - If you're shopping, you're Fundraising!!!
Click on the Fundscrip logo!

By becoming part of the FundScrip fundraising program, your everyday shopping can generate funds for Canadian Showtime Chorus. FundScrip is a gift card program representing many local, regional and national businesses. We earn a percentage of each card sold.
For more information click on the FundScrip logo on our Home page. The Invitation code to use when joining FundScrip is ZR4GR7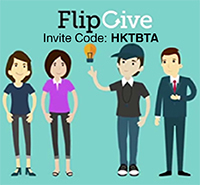 We're fundraising with FlipGive now too!! With FlipGive we can ask for donations, shop online with popular brands like Walmart, Apple, Under Armour or buy gift cards to restaurants and our team will earn cash!

Join our team now using our invite code HKTBTA in one of 2 ways:

1. Download the FlipGive app at https://www.flipgive.com/app?joincode=HKTBTA

2. Join online at https://www.flipgive.com/teams/join?fundraiser_name=Brenda&joincode=HKTBTA

Remember to use FlipGive before you shop online so we'll earn cash back.
If you make a purchase in the next 7 days we'll receive a $5 bonus!
https://www.flipgive.com/teams/150853