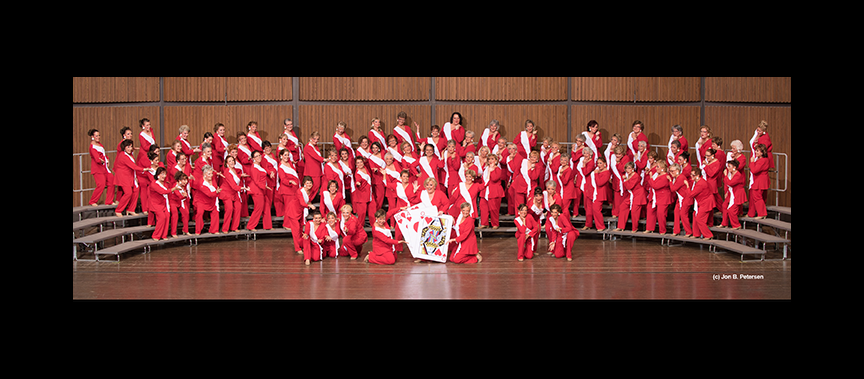 We are ready for our first contestant ...
Friday, April 15, 2016
Way to Represent!! CSC is in the House!!
Some were traveling to Syracuse today – some already in Syracuse were finding bargains at the Carousel Mall – others were taking care of their responsibilities on the Convention Team – some were rehearsing in preparation for contest! But any way you slice it, it was a day full of joy, laughter and bonding! Seeing friends for the first time since about the same time last year was one of the best parts of the day! Hugs – huge bear hugs! And spring-like weather in Syracuse! Who could ask for anything more!
The opening event for many is the chorus and quartet briefing. Competing quartets and choruses arrive early to hand in their official paperwork and to receive key information for contest. The Lake Ontario Region 16 convention team is stellar and takes all of the worry off of the shoulders of the competitors by crossing every T and dotting every I. The judges come in to meet the gang for the first time – they arrive to a room buzzing with energy – to quote several of them 'the energy is palpable – bring that on stage'. And that's the plan baby – that's the plan!
For the Canadian Showtime Chorus, the evening ended with a group photo of all of the competing quartets! Now THAT was a sight to be seen! Six chairs were lined up and the leads took their seats – the remaining 18 members then huddle around them to form the most amazing competing quartet picture of all time. Muse, Outburst, Absolutely! , High Definition, KeyRings and VQA – we are so proud of you! You are going to rock that stage!
And now we go to sleep. With convention activities well under way, we are ready for our first quartet contestant. Please take a seat – please close the doors. Contestant number one – representing Canadian Showtime Chorus – Muse!!!!!!!!!!!  
With harmony and love,
JD Crowe