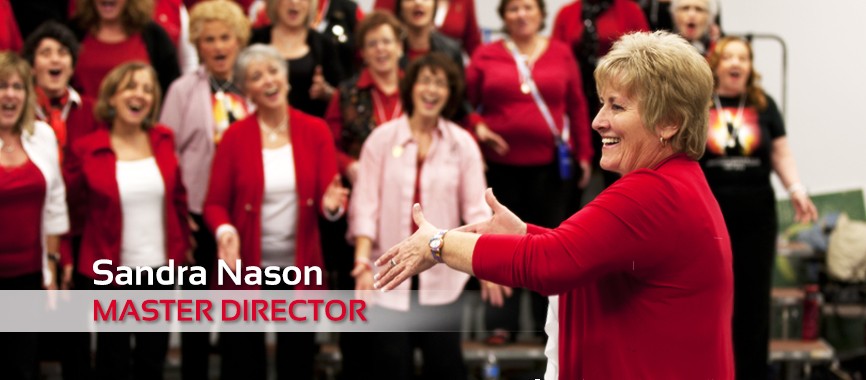 Sandra Nason
Sandra Nason, an accomplished quartet lead singer and voice teacher, is the founder and Master Director of Canadian Showtime Chorus.
She is a certified member of the International Music Faculty of the Sweet Adelines Organization and served Lake Ontario Region 16 for 6 years as Director of Musical Activities. While in that position, she implemented a musical education program for over 1600 women.
Under Sandra's leadership, Canadian Showtime Chorus has grown from its beginning few members to a 100-member chorus which is ranked in the top twenty Sweet Adeline choruses in the world, achieved "A-level" status in 2007 and won the Region 16 Chorus Championship for the second time in April 2008. Sandra's quartet, Tetra, won the Region 16 Quartet Championship at the same competition, qualifying them to compete at the November 2008 SAI International Competition in Hawaii.
Sandra frequently conducts international education seminars and is in demand as a coach to choruses throughout North America.
Sandra is a qualified psychotherapist with a bachelor's degree in Psychology and a Masters degree in Clinical Counseling. She has a private practice in individual and couple therapy, personal coaching and facilitation.