2021-2022 News
Coaching Weekend with Erin Howden March 2022
As I entered the rehearsal hall, I felt a burst of happiness in my heart. The risers were up! At the Canadian Showtime Chorus retreat on March 11 and 12, 2022 the chorus stood on risers for the first time in two years. Masks notwithstanding, It felt amazing to be there, and especially great that we got to share that special moment with our Coach Erin Howden. It seemed like Erin was pretty pumped to be coaching real people standing on risers as well. I think I can speak for all of us when I say it felt like coming home.
Thanks to the great work of our dedicated music and choreography teams, we were ready for coaching on the contest package. Given the last six months, that is quite a substantive accomplishment! Recently our first in-person rehearsal since early December had to be cancelled due to a winter storm (hey, it's Ottawa) but the teams pivoted expertly and we had yet another worthwhile virtual rehearsal. 
Canadian Showtime Chorus has had twelve new members join since the start of the pandemic. For many of these folks last weekend was their very first time on risers after being chorus members for over a year! Just imagine that! We are all looking forward to donning our sequins and performing for the virtual Region 16 contest in May.  
One of Erin's many nuggets of wisdom from the weekend was that who we are as a chorus and as individuals is all about choice: we can choose to be present and engage our skills every time we sing, every time we attend a zoom rehearsal, every time we learn, every time we stand on the risers. As a person who moved to the other side of the province during covid I've had the privilege of experiencing how two different choruses operated during the pandemic. Clearly Region 16 has chosen growth and positivity in the face of challenge, in no small part due to fantastic leadership from people like Erin Howden, Joe Connelly and Barbara Hodge, and we can all be proud to be part of this organization.
by Leslie Hoyle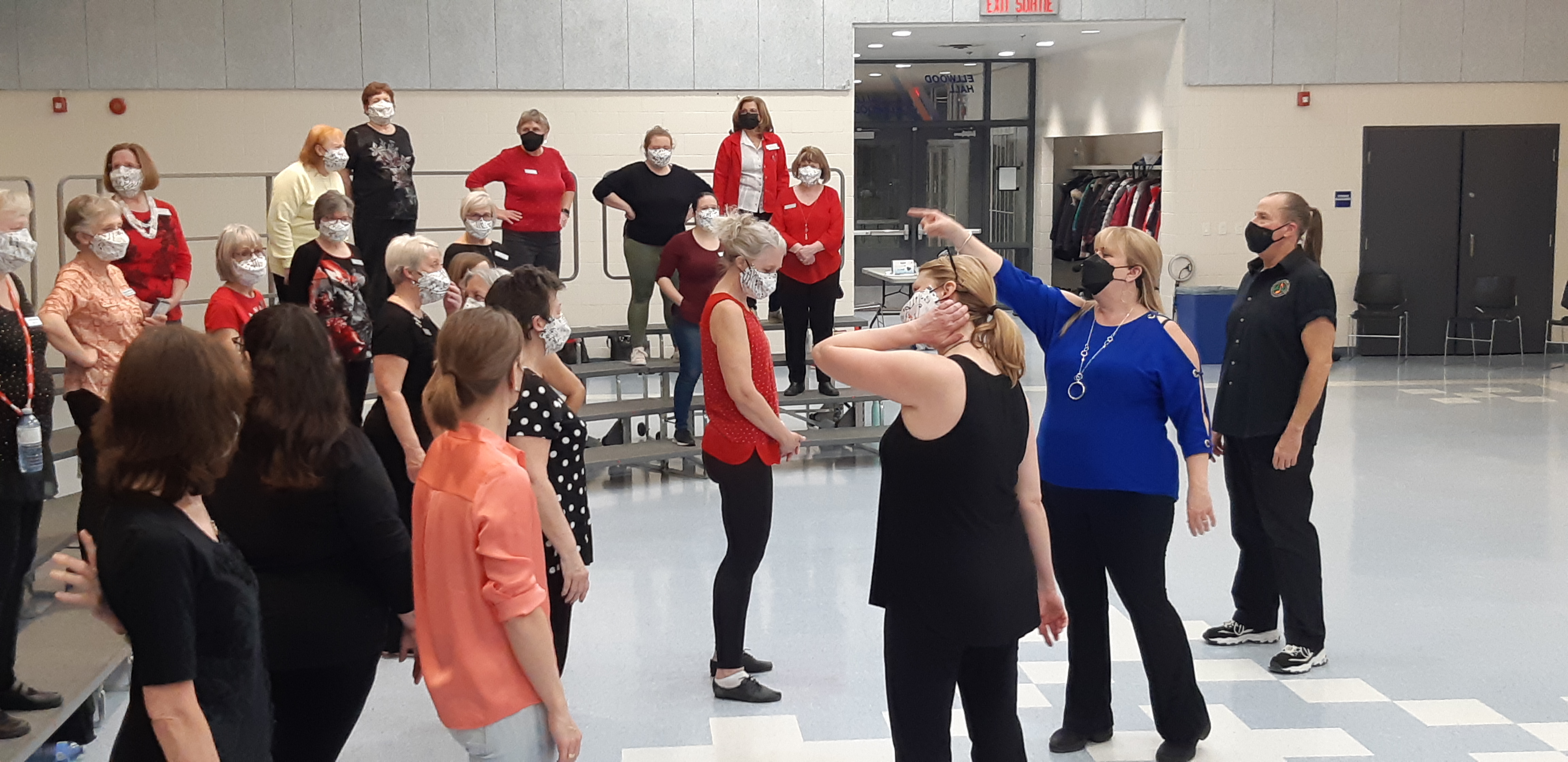 Nicky's Notes
Full steam ahead…we feel like we are in the driver's seat again and that feels GREAT!! Back to in-person rehearsals since August (with 7 outdoor and 4 indoor rehearsals under our belts up to the end of October) and making beautiful chords ring!  Of course, all rehearsals are fully masked, distanced and take all the precautions we need to make sure everyone is and feels safe and comfortable! Thanks to our amazing Director Joe and Management Team for making that happen.
We've had a busy couple of months.  Once again, each of our members had the opportunity to coach virtually with the amazing Tim Waurick, one on one, in October! Just imagine having, arguably, one of the best tenors on the globe, present you with helpful tips and insights about your voice! A++.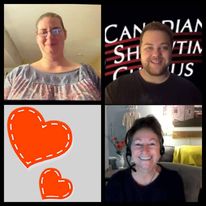 Our super money-making team were at it again in October bringing us another successful meat sale.  Our members sold a total of 419 boxes – keeping everyone fed and supporting our coaching and other events = win win!
We had some Halloween fun putting on our glam-witchy looks on and providing a performance run through of Witchcraft to be part of Suzart Productions virtual Halloween Revue.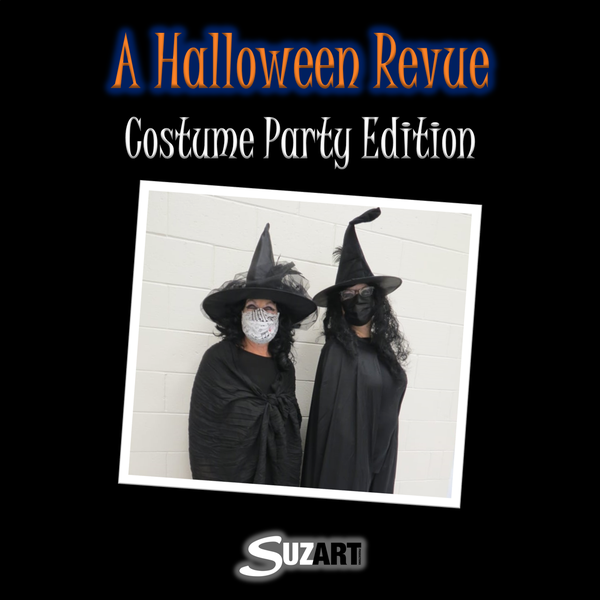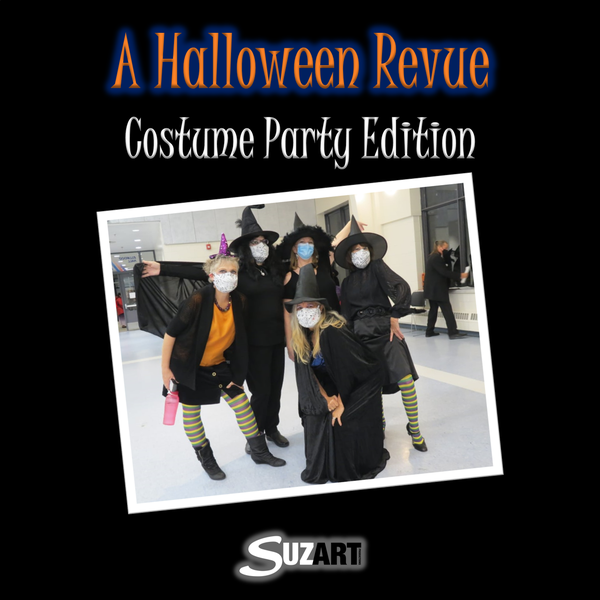 Speaking of fun, Canadian Showtime is now on TikTok under the handle @acapellabella and we'd love for you all to follow our journey.  Give us a follow…
We are ever so grateful to our friends Erin Howden, North Metro Chorus, and the Region 16 team for keeping us connected and filled with love and light.  Many of our members enjoyed joining the fun of the Fall Fling that happened on October 27th – a great big thank you to the organizers.
Are you looking for another fun party?? Canadian Showtime Chorus is inviting all our Region 16 friends to join us for our birthday charter party virtually.  All are invited for a fun evening of celebration and song – It's happening on the evening of Tuesday, January 11th, 2022– like all parties, we'd love to know who's coming – please RSVP here.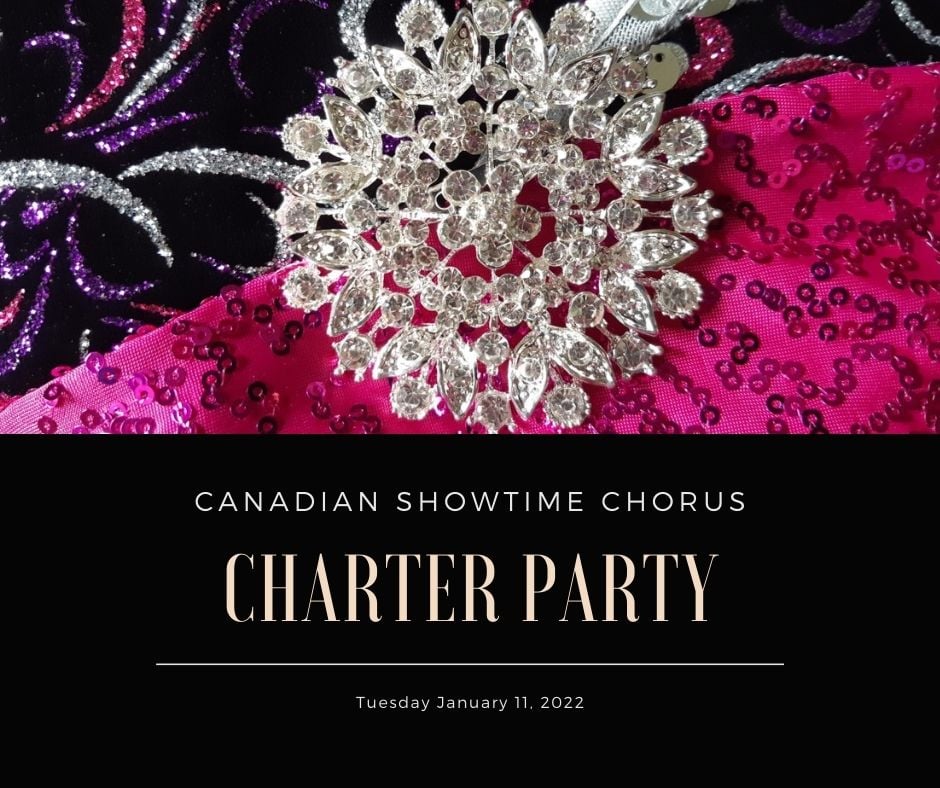 Singing, signing off and sending much love to our Region 16 family of friends! xo
Nicole Wieczorek