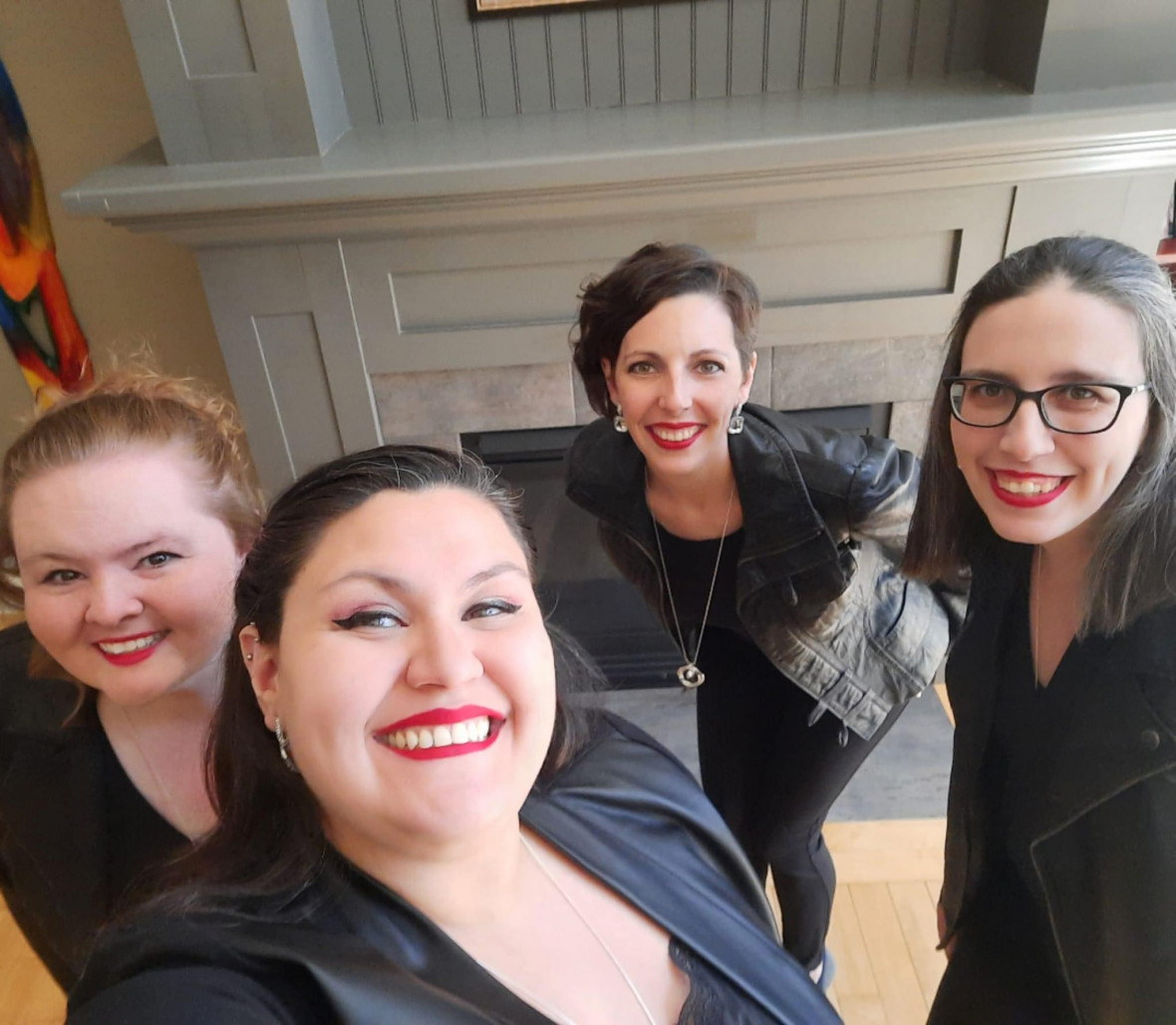 No Compromise Quartet
No Compromise was formed in 2018 when Sarah joined Canadian Showtime Chorus. Julie, Steph, and Erica snatched her up quickly! 
In our time together, we've coached with Sandie Nason, Erin Howden, and Joe Connelly. We have enjoyed performing on shows with both CSC and Capital City Chorus (BHS). We have also travelled as a quartet to Harmony University in Nashville in 2019, and we competed and placed second in our first SAI contest in 2022.
Pre-pandemic, we would routinely practice with our little quartet baby, Jamie, in tow. She was so into rehearsing with us that she would even cry when we were going out of tune. How kind!
We're looking forward to continuing to push ourselves to be our personal best, singing in four part harmony!