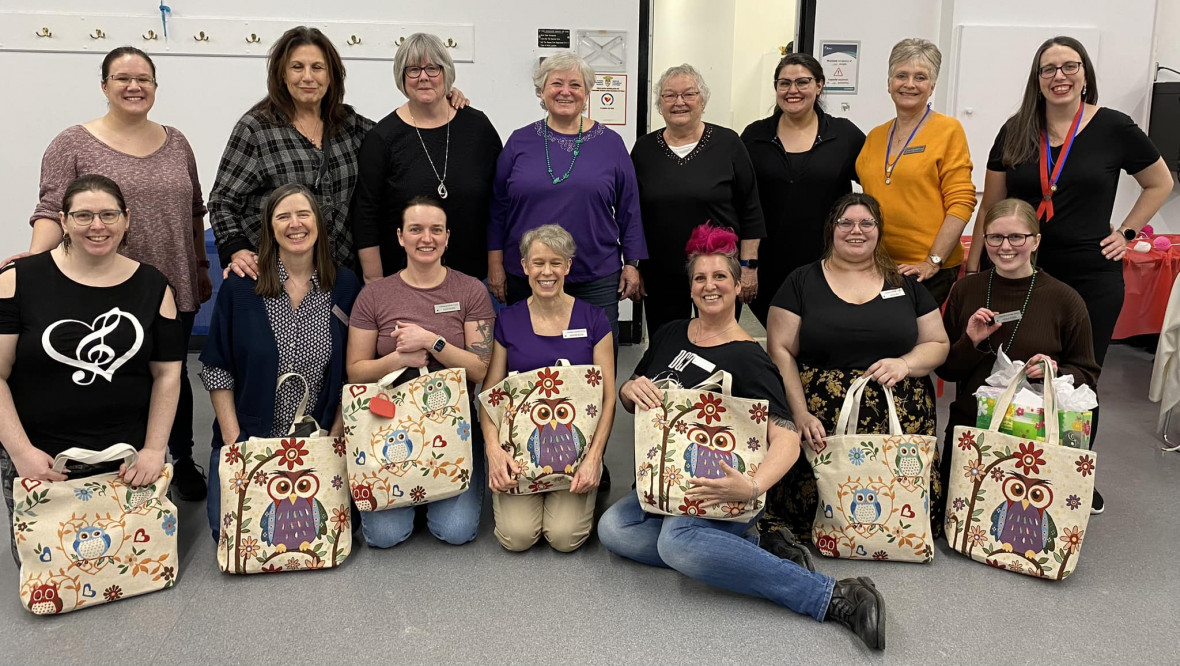 New Members Welcomed (22-Feb-2023)
Last night we welcomed 7 New Members to our chorus.  It took a lot of hard work and dedication but they made it, with the help of their Chorus Connections.  We are so glad to have them!  Just look at all the smiling faces.
Here is another testimonial from one of the New Members.
Overwhelmed in the best of ways. 
Upon joining Canadian Showtime Chorus, I was immediately met with so many new names and faces, all extremely welcoming and kind. I have never felt more at home with a group faster. During the New Members program, a lot of support and help was offered by many established members of the Chorus, eager to share their passion of singing and performing with others.
The good doesn't just stop at the lovely community.  The level of training and guidance has helped me develop more as a singer in the past 10 weeks than I have over the past years. We did an amazing 2-day workshop with Erin which was absolutely eye opening. So many little tips and tricks that had us as individuals, and a chorus, sounding better in just one session.
Overall, Tuesday nights have become my favourite part of the week, and I look forward to singing with this group for as long as they'll have me.
-Lisa Silliker